Lotus Stress Relief Staff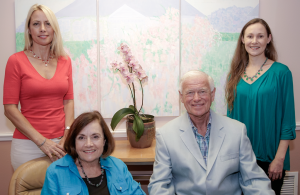 The Lotus Team: Allan Schulte, PhD., Marcia Schulte, Evan Schulte, and Sabina Neal.
Lotus Stress Relief is a full-time LIFE System broker that is also a training center and wellness center. Allan, Marcia and Evan have represented the LIFE System since it was introduced in 2003, and were in the first class of LIFE trainers. Our LIFE System sales team also includes Sabina who is fluent in German.
Lotus helps purchasers of all levels from friends and family to healers adding quantum biofeedback to their business. They also enjoy encouraging new careers with The LIFE System. Lotus has an associate program for purchasers offering continued support and education.
---
ALLAN A. SCHULTE PhD
EXECUTIVE DIRECTOR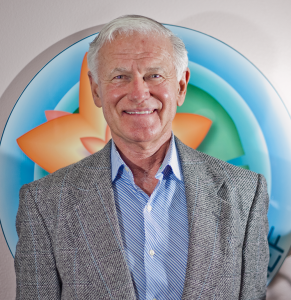 Allan Schulte, Executive Director of Lotus Stress Relief Center, LLC is one of the leaders in the field of energetic medicine in the United States and globally. Seeing the need for cutting edge applications of complementary medicine, Mr. Schulte founded Quantum Wellness Center in 2000. and Lotus Stress Relief in 2008.
Mr. Schulte studied and gained his certification in the field of bioresonance and biofeedback in California. He trained in San Diego, at New Hope University, and did additional training in California, Mexico, Germany and Budapest, Hungary.
He is a graduate of the University of Notre Dame in South Bend, Indiana where he earned a degree in Communications. He also holds a certificate in biofeedback from the Quantum Life Institute in California.
Mr. Schulte studied business at the Northeastern Small Business Institute in Boston. He gained his PhD in Psychology from Kingsbridge University in Texas. Mr. Schulte holds an international license as a biofeedback practitioner and a top-level group trainer with IMUNE – the International Medical University for Natural Education based in the United Kingdom.
Mr. Schulte has been very involved in the development of biofeedback, bioresonance, and bioinformation as a way of relieving stress so that the body can heal itself. His company is known for the strength of its online training courses.  Mr. Schulte and his team have been doing training sessions for biofeedback practices and have been helping individuals to start their own practices for over ten years. Students come to them from all around the US, Canada and the world.
---
EVAN SCHULTE
HEAD TRAINER AND BIOFEEDBACK PRACTITIONER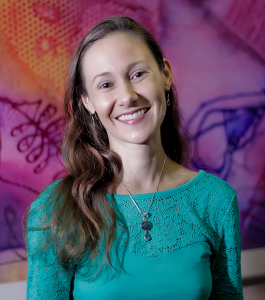 Evan Schulte is a skilled biofeedback practitioner who works energetically to relieve stress from physical and emotional blockages. She has completed advanced training for Human Growth, Development and Recovery to help clear physical and emotional trauma held in our energetic memory. This helps achieve emotional freedom and physical wellness on the deepest levels. Evan is a graduate of Ringling School of Art & Design and received her Bachelor of Arts degree in Interior Design. She is particularly interested in environmental interior design (using non-toxic products for building and design) and helping her clients to gain a better awareness of the environment. Apart from working with people on biofeedback equipment, she is also using it to correct the interior energy of homes in practice since 2003. Evan has been certified by NTCB as a biofeedback specialist who focuses on human and interior health. Currently, Evan has IMUNE certification in biofeedback from International Medical University for Natural Education based in the UK. She is both a talented biofeedback practitioner and LIFE System trainer with her own training DVDs.
---
MARCIA W. SCHULTE
DIRECTOR OF MARKETING AND COMMUNICATIONS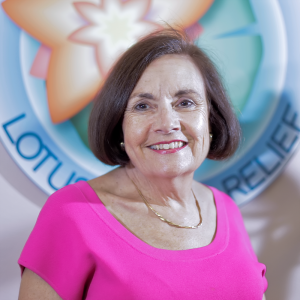 Marcia is the Office Manager and Director of Communications. She has an undergraduate degree from Hiram College in Hiram, Ohio, and a master's degree from Case Western Reserve University in Cleveland. She has a background in education and communications and also does health care writing and medical editing. She has been a facilitator for A Course In Miracles and The Artist's Way. She has been trained as a Reiki healer and in both biofeedback and bioresonance. Marcia particularly enjoys encouraging alternative health care practitioners to add the LIFE System biofeedback equipment to their practices. She is a strong advocate for arts in the public schools.
---
SABINA NEAL 
LIFE THERAPIST AND SALES COORDINATOR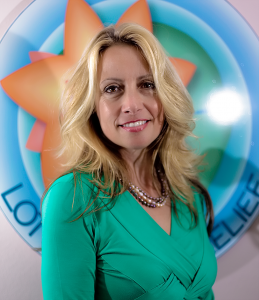 Sabina Neal is a gentle and caring LIFE therapist on the Lotus Stress Relief team. Sabina specializes in distance therapy for Lotus clients from all around the world.
Sabina is also a certified E.F.T. practitioner for the Emotional Freedom Technique. This therapeutic approach consists of tapping on specific acupuncture points to help clear negative beliefs and emotional patterns. Sabina combines this with the LIFE system to help clear emotional stresses and mental conflicts.
Combining Quantum Biofeedback and EFT, Sabina is adept at helping clients to understand the stresses behind their illnesses. She helps them to work with positive affirmations that support health and well-being.
Sabina was born and grew up in Germany where her father was a lieutenant colonel with the United States Army. Her father also served as a psychotherapist in Wiesbaden, Germany.
Having grown up in Germany, Sabina is very familiar with alternative forms of healing. She has a knowledge of herbs, homeopathics, plants and European remedies. Sabina is fluent in German for clients who are German-speaking.
---
CYNTHIA DECK
QUANTUM BIOFEEDBACK PRACTITIONER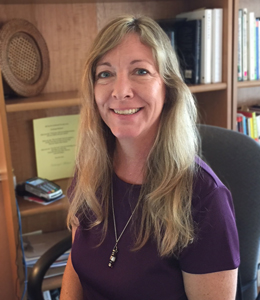 Cynthia Deck is the newest member of our Lotus Team. She is a trained Quantum Biofeedback Practitioner and she specializes in distance therapies. She loves to work with people as well as pets and animals of all kinds.
Cynthia grew up in Bloomfield Hills, Michigan and came to Florida after high school to attend college. She received a Bachelor of Science in Marine Biology from Florida Institute of Technology and worked for years with many types of marine life. She is also a Certified Veterinary Technician. She was Director of Nursing at a large, allopathic practice. She then chose to join a holistic veterinary practice where she learned principles of Chinese medicine, Herbology, Homeopathy, and Energy Healing.
Cynthia has also studied nutrition for over 26 years, where she has been helping people with nutritional assessment. She was with a local health food store for over 4 years, advising people on the best choices for vitamins, minerals and health foods. She combines many modalities to optimize results for self-healing and quality of life … for people and pets alike!